The DASA DevOps Certification Program is designed for passionate IT professionals who want to succeed with DevOps. Every certification covers specific topics from the DASA DevOps Competence Model, helping DevOps and Agile teams to build the right mix of skills and capabilities.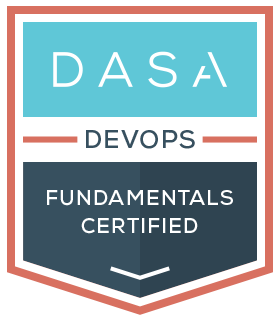 Provides an extensive introduction to the core agile DevOps principles covering the essential knowledge and skill competences that have been defined by DASA.
The DevOps Fundamentals qualification is designed to provide the core education necessary to build your DevOps vocabulary and to understand its principles and practices. With the help of key DevOps concepts and terminology, real life case studies, examples and interactive group discussions and extensive exercises in each module you will acquire a fundamental understanding of DevOps.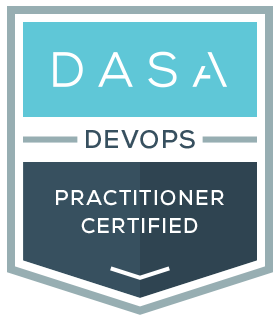 Builds upon the DASA DevOps Fundamentals qualification. The key focus of DevOps Practitioner is on the 4 skill areas required for successful DevOps results.
The DASA DevOps Practitioner course prepares candidates for the Practitioner qualification. It is designed to provide the core education necessary to put DevOps into practice. With the help of DevOps theory, pragmatic examples and exercises, and interactive group discussions, the course will help you understand how to apply the necessary skills to practice DevOps.
DASA Qualification Program
The DASA Competence Model offers a maturity model of 5 levels for professionals and teams. The maturity distribution of DevOps competencies may be different per individual, however, each team will need to have sufficient competencies to ensure performance and output.
Our qualification scheme has been designed to address the skills requirements from as Associate, Practitioner and Expert Level. The objective is to provide the right training paths based on the needs of both individuals and organizations.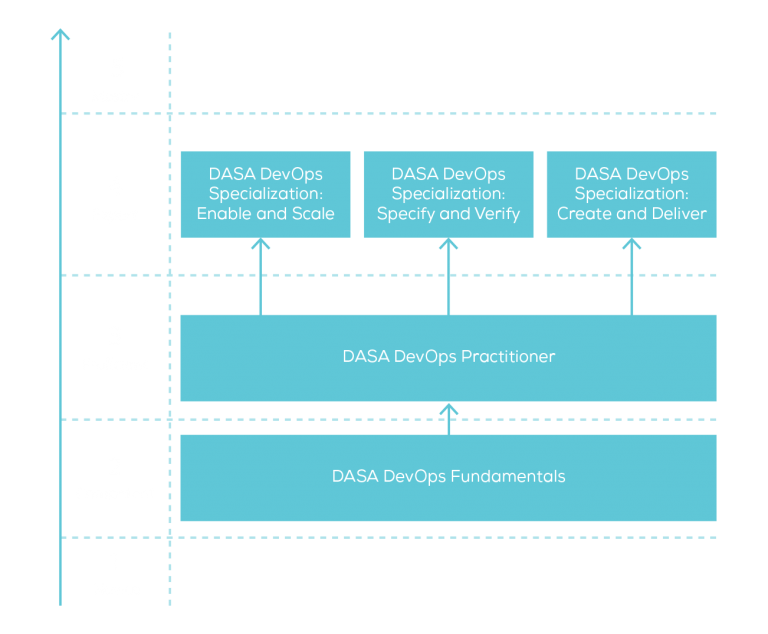 DASA DevOps Certification Program
DASA Competence Model
DASA's Competence Model reflects the vision that the role of the IT engineer will become more generic as DevOps teams develop. Anyone of the crew can roughly do the job of another. The key to working in this environment is to recognize that there is a skills and knowledge set that needs to be present in every DevOps team. The distribution of these skills and knowledge may be different per team. However, each team will need to ensure that there is enough of each skill and knowledge area to ensure the service is delivered as required by the customers of the service.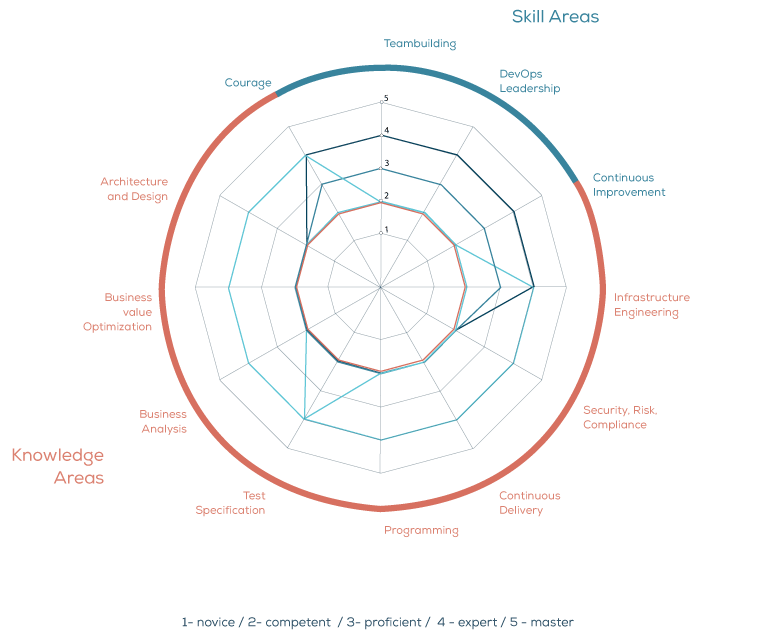 DASA DevOps Competence Model