A Universal Qualification Program for DevOps and Agile
DevOps Agile Skills Association (DASA) is an independent and open association supporting the development of high-performance IT organizations through a competence based qualification program. DASA works with over 100 training providers and members globally in the market.
DASA DevOps Qualification Program
The DASA qualification scheme has been designed to address the skills requirements from as Associate, Practitioner and Expert Level. The objective is to provide the right training paths based on the needs of both individuals and organizations.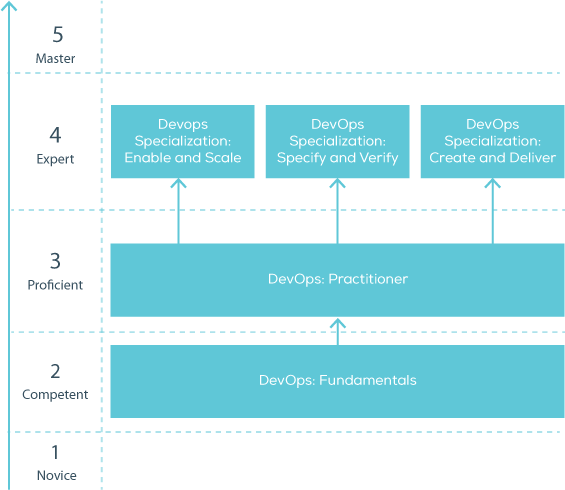 DASA DevOps Fundamentals Courses
DevOps training is the starting point for an organization going on the DevOps journey. Improved workflows and faster deployment starts with a core understanding of DevOps fundamental concepts by anyone involved in an agile and/or DevOps team.
Courseware Catalog
DASA DevOps Fundamentals
DASA DevOps Fundamentals provides an extensive introduction to the core agile DevOps principles covering the essential knowledge and skill competences that have been defined by DASA.