DevOps training is the starting point for an organization going on the DevOps journey. Improved workflows and faster deployment starts with a core understanding of DevOps fundamental concepts by anyone involved in an agile and/or DevOps team.
DASA DevOps Fundamentals provides an extensive introduction to the core agile DevOps principles covering the essential knowledge and skill competences that have been defined by DASA.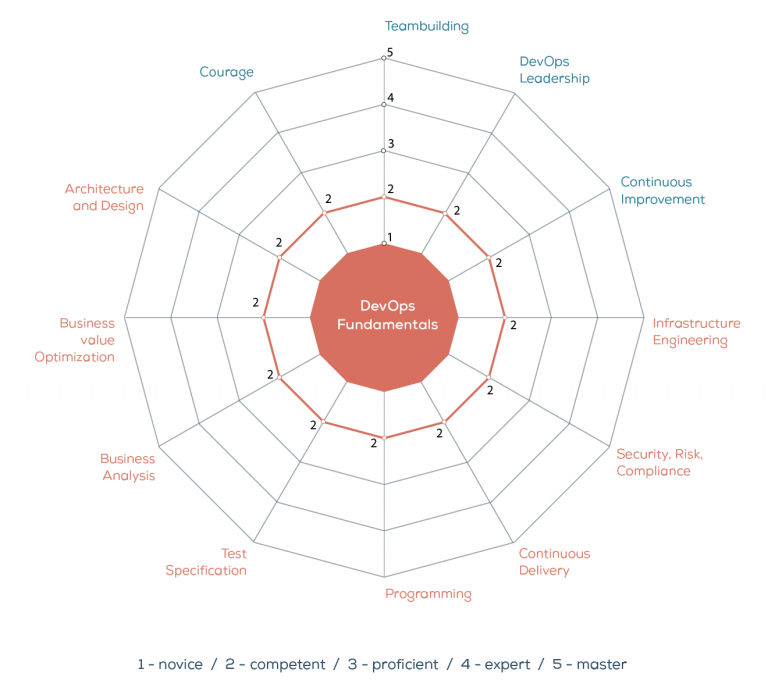 The DevOps Fundamentals course is a practical and hands-on 3-day, or 20 hour, training program that builds an understanding of all 12 areas of the DASA competence model.
Classroom Course Materials
ITpreneurs works with DevOps experts learning design professionals to develop quality learning solutions.
Printable, Printed, or electronic coursebooks in a pay-per-use model. You order only what you need and this is seamlessly provided to you.
Student materials include the slides presented in class, supported with additional reading material and resources.
Materials include everything that is required to pass the exam, no additional content is required
A mock exam, with answers is included in every course, along with the DASA syllabus and glossary.
The DevOps Fundamentals course in English and Spanish are in development.
Self Paced eLearning Courseware
eLearning is a very flexible, cost effective and extremely scalable solution to train professionals the key DevOps skills and competences.
DASA DevOps Fundamentals eLearning course.
Learners can access their eLearning course on any device and any modern browser. No plugins are needed.